Peaks of the Balkans Trail
"This remote and mysterious mountain range, much of it accessible only by foot, offers more than beauty. It hosts shepherds and goatherds and ancient pastoral traditions that have yet to be destroyed by mechanization. In its isolated villages, traces still survive of a centuries-old code of conduct that combines extremes of punishment and generosity", Martin Fletcher the Financial Times, while in the mountains with us. Watch the video 
Check dates for 2022 tours published click here for more
Contact for your personalized itinerary Virtyt
Our team the Balkan Natural Adventure organizes on-demand trips to the Accursed Mountains, including The Peaks of the Balkans Trail. We will adjust your itinerary based on your travel plans.
To include all three countries: Kosovo, Albania, and Montenegro, you should plan for 6 to 15 days of hiking. The best season is between June and September, while you can start your trip from any of the three countries. We offer support also for self-guided tours. Open dates for solo and small groups, available.
Contact us with your question: [email protected].
"The path literally links Muslim, Catholic, and Orthodox enclaves, as well as Slavs and numerous Albanian tribes in three adjoining national parks, each showcasing the border region's inestimable beauty. Towering rock walls scream for thousands of feet into an unimpeachable sky. Farmhouses gather like asters in valleys. Wolves and lynxes pad through landscapes soaked in green", Tim Neville The new York Times.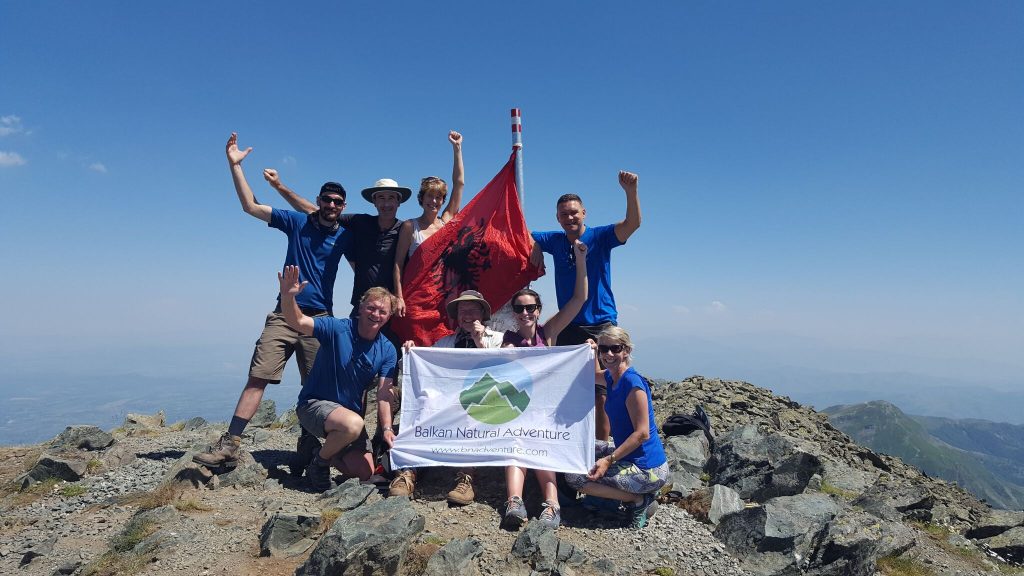 Gacaferri.
Peaks of the Balkans trail runs through Kosovo, Montenegro, and Albania, offering spectacular views and giving you a first-hand experience of the mountainous' cultures in all three countries. This is not only a hiking trip but also a culinary, cultural, and mountaineering experience, offered to you balanced between quality and price.
Visit the forgotten villages of Albania, where the memories of blood feuds and tribal culture are too fresh. Taste the mountain food cooked in a traditional manner. Experience the traditional hosting in the mountains, where the guest is close to God, furthermore visit the biggest glacial lake in Balkans the Plav lake.
Joins us for an adventure in the Peaks of the Balkans trail most isolated corner of the European continent.
Arrivals from London at Pristina Airport – Kosovo Check direct flights with Wizz Air, Podgorica Airport – Montenegro Check direct flights with Ryanair, Tirana Airport – Albania Check direct flights British Airways.
We will adjust your itinerary based on your flight.
Sample itinerary from Kosovo